Our Vision
In Roman mythology, Cardea is the benefactress of craftsmen. Her name comes from the word "Cardo" meaning door pivot. Cardea is also known as the goddess of thresholds and hinges, and the patroness of changes in state, "her power is to open what is shut and shut what is open."
We are more than carpenters – we are highly skilled craftsmen who appreciate and understand the unique attributes of each project. Founded in 2004, Cardea Building Co. is a general construction firm specializing in high-end residential projects in the San Francisco Bay Area. Our highly skilled team brings projects from the pre-construction phase to completion with ease and expertise. Our craftsmen enjoy the challenges of working on detailed modern designs, historical buildings and using unique and new materials. We believe that the key to achieving the highest level of client satisfaction is by utilizing an open communicative approach.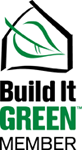 Our Process
Design
Our team's project managers and on-site supervisors work alongside the project architect and interior designer to ensure that their designs are precisely executed.
We emphasize value-engineering to minimize unnecessary costs while maintaining excellent quality. We assist clients and designers with material selections in regards to durability, installation costs and availability. We provide detailed and researched proposals for each project in order to give clients an accurate understanding of the scope of work and cost necessary to produce the desired end goal.
Throughout the project, we offer comprehensive, updated schedules to ensure timely completion of the project. Our professionalism and attention to detail is matched only by our expert management and ability to exceed our clients' expectations.
Craftsmanship
Our craftsmen are experts in their fields. Our experience in production carpentry techniques and fine cabinet building, coupled with a superior attention to detail, lends itself to producing intricate custom work and complex finish details.
Sustainability
A member of Build It Green™, we have extensive experience with sustainable design concepts, green material selection and energy efficient practices. We take great pride in producing work of a lasting, durable quality, thereby reducing material consumption. Our work is built to last.
©2023 Cardea Building Co., All Rights Reserved